About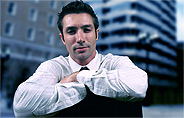 The Patient Protection and Affordable Care Act (PPACA) established the creation of online shopping portals where individuals, families, and small businesses can shop for, compare, and enroll in health insurance plans. Originally called "Health Insurance Exchanges", the federal government relabeled these shopping portals as "Health Insurance Marketplaces". In the state of Idaho you will hear the term Marketplace or Exchange used interchagably.
PPACA required that each state set up their own state exchange or marketplace, or the federal government would run one up for them. In the spring of 2013, after much debate, the Idaho Legislature voted to create a State Exchange. Health Insurance plans purchased through the Exchange or Marketplace will be different than those previously purchased in Idaho. No longer will there be waiting periods for pre-existing health conditions, and rates will not vary based on medical history.
Subsidies in the form of tax credits will be available based on household income. The Marketplace will take this information into account and give you an estimate of what your monthly costs including any applicable federal subsidy. Click Here to learn more about the subsidies and the amounts you may be eligible for.
Idaho Insurance Marketplace was formed to serve as a resource to aid individuals, families, employees, and employers in understanding the new health care laws and assist them in the process of obtaining affordable healthcare. The Idaho Insurance Marketplace is a private entity unaffilliated with the federal government or State of Idaho's Public Exchange - Your Health Idaho. Idaho Insurance Marketplace provides education, subsidy application assistance, enrollment help, and plan selection and advice though the aid of licensed agents with years of service in the health insurance industry. Representatives are available to provide community training for those with questions. Should you wish to have a representative speak at your event or organization please contact us at info@idahomarketplace.org.